Fairfax County's Public Works and Environmental Services is completing planning for this project.
While the project estimates "that construction impacts will last for only a few days in one location along the pipeline" the currently favored plan has work proceeding through much of TCA. Members can expect disruptions for an extended period.
The map below, from the recent mailing, shows the selected project path along Abbotsford Drive, Rhapsody Drive to the park entrance, through Tanglewood Park, and along Riviera Drive to Vale Road.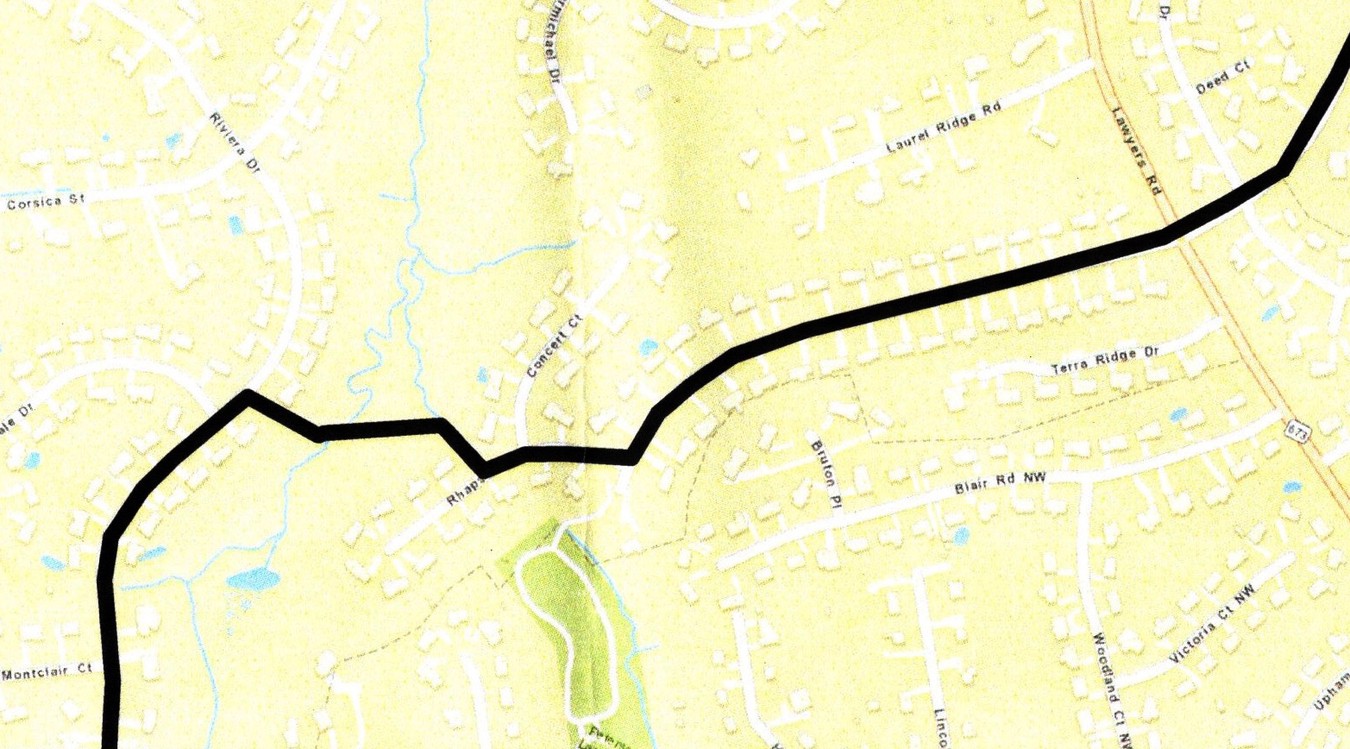 See Fairfax County's Tysons West Wastewater System Enhancements page for background, location details, and timeline information. The slides and a recording from the May 10 meeting are currently available.
The FFXNow web site also has an article with some additional background.
May 30, 2022