"The goal of Tysons Wastewater Conveyance Systems Modifications project is to increase the size of the sewer system to accommodate the planned growth in the northern Fairfax County."
Fairfax County's Public Works and Environmental Services has advanced from the planning to the design phase of this project.
The project's Preliminary Engineering Report, from March 2021, and revised in February 2022, was made available as an update on Fairfax County's web site in August 2022.
While the project estimates "that construction impacts will last for only a few days in one location along the pipeline" the currently favored plan has work proceeding through much of TCA. Members can expect disruptions for an extended period.
Section 5.2.6 Route Alternative 6 of the Preliminary Engineering Report describes the planned path: The force main will continue 4,000 lf down Abbotsford Drive until veering right onto Rhapsody Drive. The force main will continue 400 lf down Rhapsody Drive before turning right onto a walking trail. It then will travel 900 lf on the walking trail through the park toward Riviera Drive. The force main then will travel south for 1,800 lf down Rivera Drive. It then will turn left onto Route 672 for 350 lf and then turn right, heading south down Flint Hill Road.
An excerpt from Figure 5-32 below, shows the project path on aerial imagery.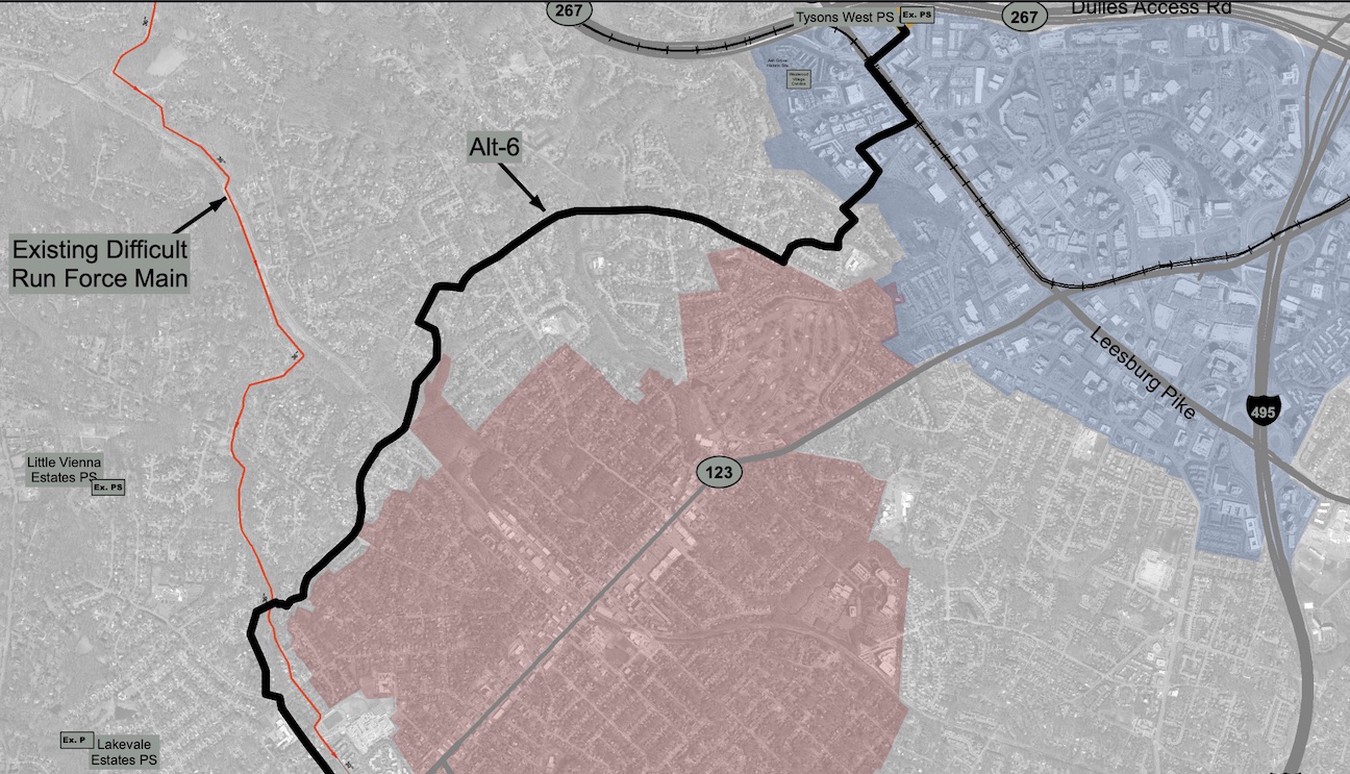 The map below, from the May mailing, also shows the selected project path.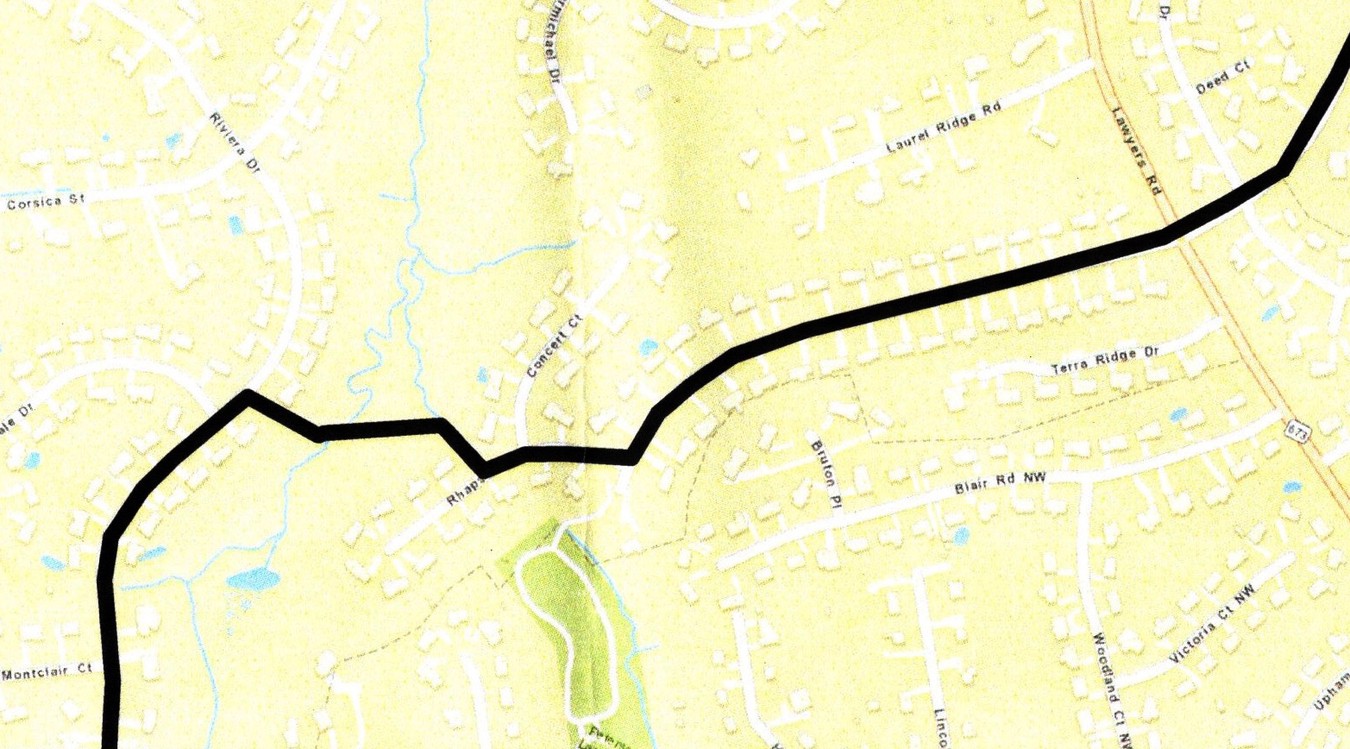 See Fairfax County's Tysons West Wastewater System Enhancements page for background, location details, and timeline information. The slides and a recording from the May 10 meeting are currently available.
The FFXNow web site also has an article with some additional background.
August 22, 2022