Tanglewood Community Association's park land lies between Riviera Drive and Rhapsody Drive/Concert Court.
The trail through the park continues through the Lawyers North Civic Association and the Glencannon Community Association.
The maintenance of the park is the major expenditure of your annual community association dues - get out and enjoy it. If you notice something that requires attention in our park or common areas please contact
Memorial Park Benches
During 2013 park benches and picnic tables were donated to TCA in memory of long-time resident Allen Jensen. The pictures below show the Tanglewood Park additions that can be found near the Rhapsody and Riviera park entrances.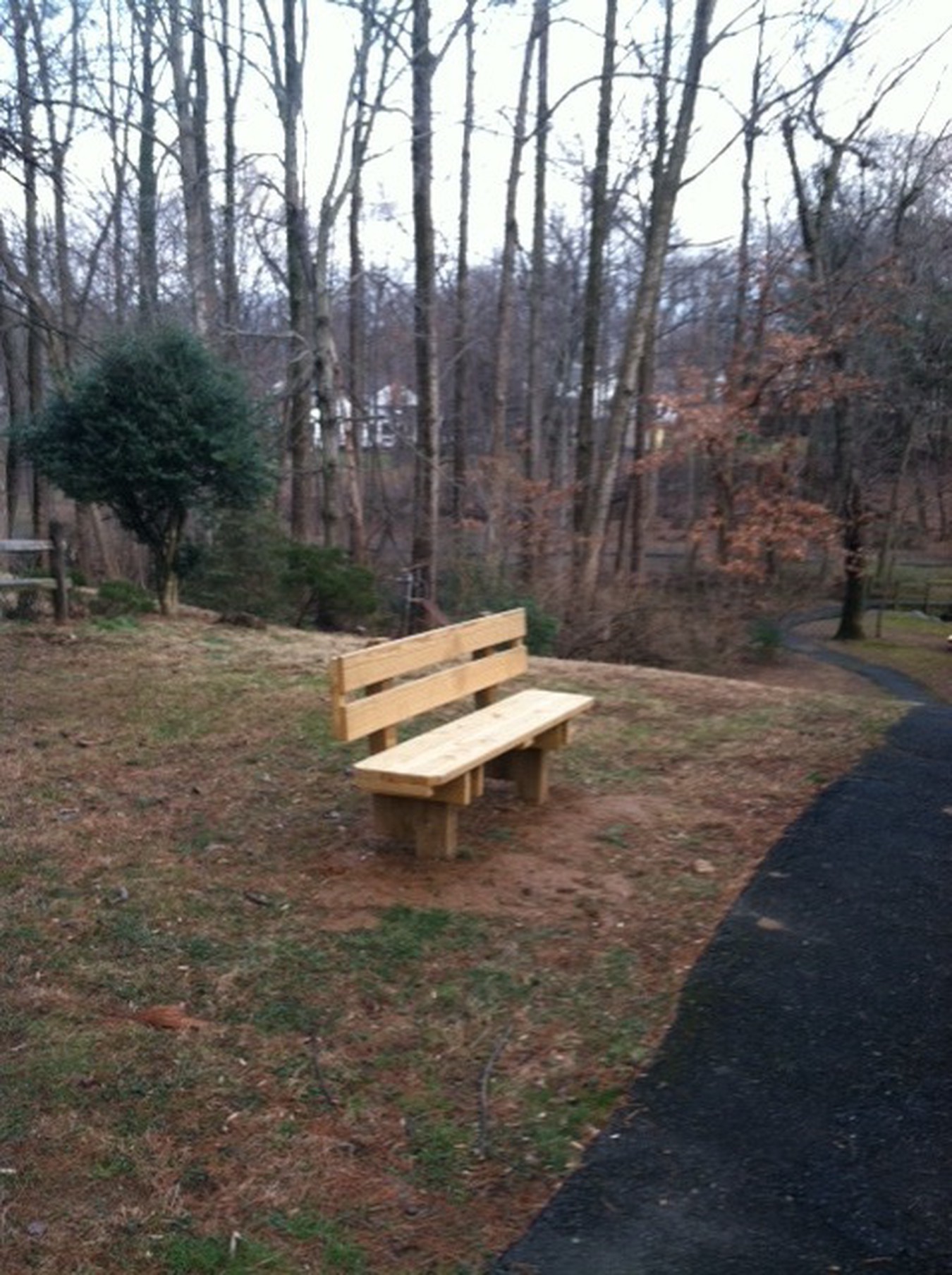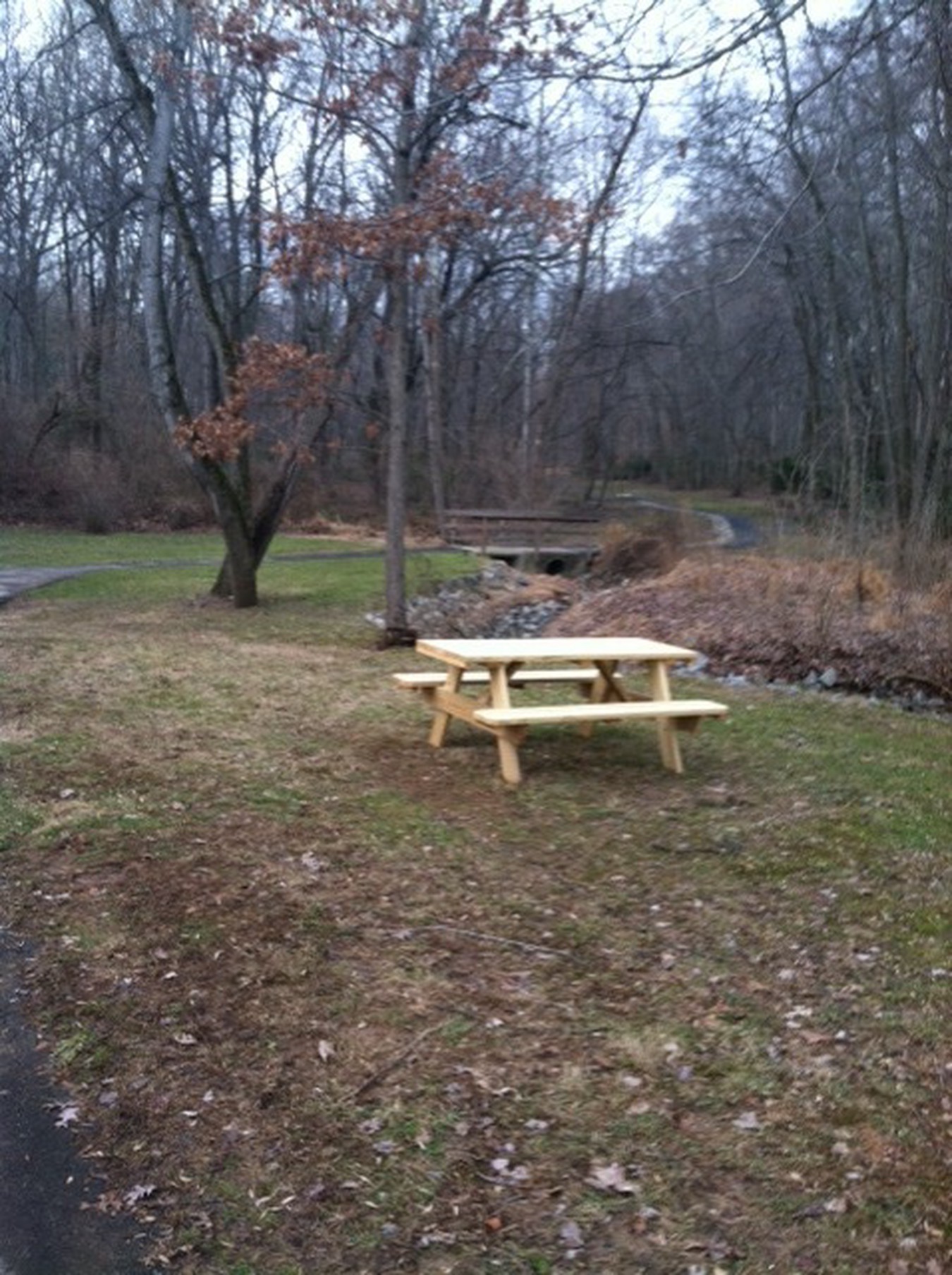 November 10, 2019